All rates established by the Lake City RV Resort include applicable state and local taxes. Rates for RV sites are established for daily, weekly and monthly guests. All cabins and Park Models are available for weekly and monthly visitors only.
Special rates have been established for veterans, sports fans, hospital patients, "snowbirds", extended stays and caravans/groups.
Rate Schedule
Large Pull Thru Sites
$40.32
$241.92 (buy 6 get 1 free)
$504.00
One Bedroom Cabins
One Bedroom Park Model
Two Bedroom Park Model
* Special Rate for Three Month Winter Vacation (January, February & March)
** Good Sam Members Always Save 10% on daily and weekly rates
*** All rates shown include applicable state and local taxes
**** All rates subject to change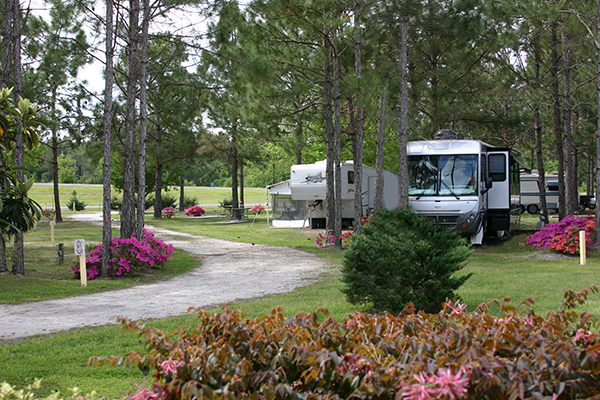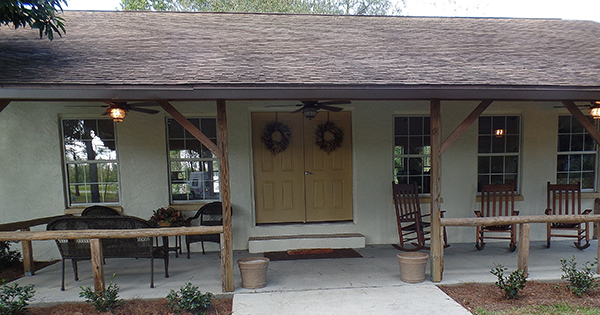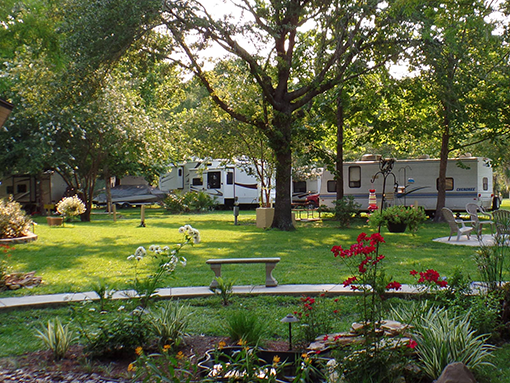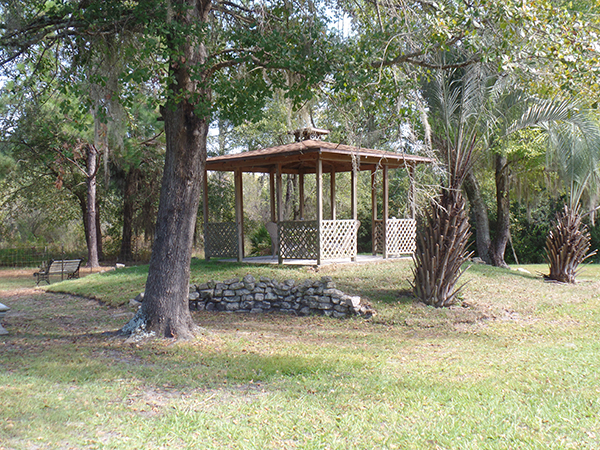 Special Discount Rates
Veterans Discount
The Lake City RV Resort proudly offers a ten percent discount to every veteran and their family. It is our honor to share the beauty of our resort with those who have done so much for our country. If you are traveling through North Florida in service of our country or enjoying a vacation – give us a chance to serve you!
Sports Fan Discount
Go Gators! Support your team and receieve a season discount. North Florida is proud of its sports teams. Lake City RV Resort is only a brief 35 minute drive to University of Florida on I-75. We offer a 3 month season discount for all Gator fans. Football, basketball or baseball fans call today because only a limited number of these sites exist. Drive your RV to Lake City and set up to support your team for the entire season. Don't drive your RV to each home game – leave it in Lake City! Save time, energy, wear and tear on your RV and yourself.
Hospital Patient / Family Discount
Lake City is the home of several excellent hospitals. Lake City also has one of the largest Veteran Administration Hospitals in North Florida. If you or a family member is seeking medical services in our area, Lake City RV Resort will provide the peace and tranquility necessary for a quick recovery. A ten percent discount on daily and weekly rates is offered to help alleviate the financial burden of medical services.
Winter "Snowbird" Discount
Find your place in the sun at the Lake City RV Resort during the winter season (January – March). North Florida winters offer cool mornings and the warmth of sunny afternoons. Come to Lake City RV Resort to stay out of the cold and enjoy its beautiful nature, rich history and enduring charm. A special rate will be made available for guests seeking to head South for a three month winter stay (January – March). Call to reserve this discount because sites are limited.
Extended Stay Discount
There are so many reasons to have an "extended stay" at the Lake City RV Resort. When building a new home don't live in a cramped and over-priced apartment! Stay with us! Visiting nurses traveling our country providing medical services – Stay with us! If you are attending special training, education, or a contract employment – Stay at the Lake City RV Resort! Our monthly rates are discounted about 50% of the regular night rate. Stay a little longer and save a lot!
Groups / Caravans Discount
If your RV Caravan itinerary is for a North Florida vacation, call Lake City RV Resort. We offer luxury RV site accomodations with outstanding amenities. Our new club house with a commercial kitchen is ideal for preparing meals for large gatherings. Enjoy the beautiful surroundings, resort amenities, and area attractions. Call now to book your stay.