Reservation Request
Thanks for contacting us regarding your visit to the Lake City RV Resort.
Please complete the form and submit it to our office. One of our professional staff will contact you by phone to complete your reservations. Have a safe trip and we look forward to your arrival.
Please do not send your credit card number in this form. Online reservation requests must be made 72 hours in advance. For reservation requests less than 72 hours from today, please call the reservation line direct at 386-752-0830. We accept Master Card, Visa and Discover for your convenience.





Your personal check is always accepted!
There are never any hidden fees! Our daily rates are $40.32 for 30 Amp or 50 Amp service regardless of the size rig you bring. Discount rate is $36.00 for membership in Good Sam, AAA, FMCA, AARP, Military. There are no extra fees for pets (See Pet Policy)! We also offer a limited number of monthly spaces for $504.00 per month. RVs must be from model year 2000 or newer to be considered for a monthly site. Please call for more information.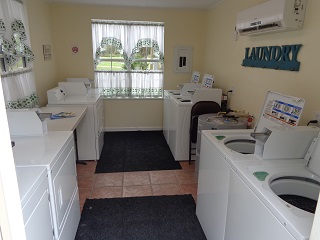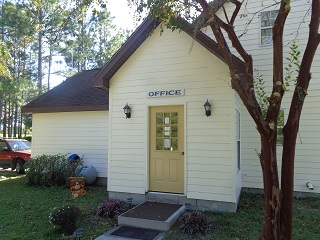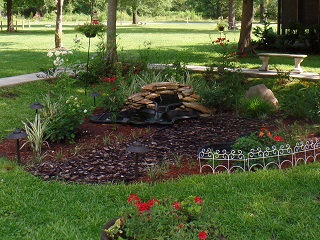 Policies & Rules
Overview
The following policies and rules are established to protect our guests and ensure a great visit to the Lake City RV Resort. Thanks for your cooperation.
Cancellation Policy
Cancellation fees are equivalent to one daily rate charge
Cancellation must be made by 12 noon on the scheduled arrival date to avoid cancellation fee charges
Rules
Your occupancy is subject to Flordia state Stautues 513.114, 513.117, 513.121 and 513.13.
Please respect the property of neighbors – do not trespass or cut through sites
Early Check In/Check Out MUST be approved in advance
The pool table is for adults 16 years or older. Children must be under the direct supervision of an adult
The SPEED LIMIT is 5 mph. Drive slowly and watch out for children
All guests and visitors must register at the office
QUIET TIME is 10pm – 8am
Self contained RVs only – NO TENTS!
Inside PETS only – no dog houses, fences, etc. Pets to be on a short leash. Owners MUST pick-up after their pet!
NO Pitbulls, Rottweilers, Dobermans or any mix thereof are allowed
Management must approve RV washing and repairs
Storage of boats or cargo trailers may be approved by management with an additional fee
Parking is at your own risk. The RESORT is not responsible for any RV or vehicle damaged from falling limbs, trees, or electrical surge
Motorized bikes, scooters and golf carts must be used by licensed operators 16 years of age – minimum!
Dumping of gray water in sites without sewer connections is NOT permitted
Keep your site clean. Discard cigarette butts and trash properly
Smoking is NOT permitted inside any building in the RESORT
Limited opportunities are available for "work campers". For additional information call management staff.